In almost every county in the United States you can find a local conservation district.  
Depending on where you live these organizations can go by different names, but they all operate with a similar purpose - to conserve natural resources and promote a healthy environment.
In this article, we review in detail what exactly conservation districts do and what career opportunities they offer. 
Common Names
»  Conservation District
»  Natural Resource Conservation District
»  Land Conservation Department
»  Natural Resource District
»  Resource Conservation District
»  Soil Conservation District
»  Soil and Water Conservation District
What are Conservation District Careers?
Every year thousands of people in the United States graduate from college with degrees in natural resource management, environmental science, agriculture and related fields.
A much larger number of people are looking for jobs related to natural resource conservation and sustainable agriculture. 
Conservation districts provide career opportunities to do this important work. 
Career focus areas include:
Education and Outreach

Soil and Agriculture

Forest Health and Wildfires

Wildlife Habitat

Invasive Species Removal

Water Use and Quality


Urban Environment
What is a Conservation District?
Conservation Districts (CDs) serve as local units of government across the United States.
Each CD operates within an individual county partnering with other organizations and private landowners to address natural resource issues.
Districts work directly with cooperating landowners in their region to help manage and protect land and water resources. 
They are the heart of what nourishes and sustains our country.
Why are Conservation Districts Important?
Around 60 percent of the land in the US is privately owned. That's a lot of land!
The health of our environment depends on how private landowners manage natural resources.
There is no one-size-fits-all solution. Best practices for managing a property depend on local ecology and community needs. 
This is why nearly 3,000 Conservation Districts exist today. Each one employs specialized experts to suit the needs of their community. 
A Brief History of Conservation Districts
Early farmland cultivation did not include practices to ensure the long-term health of the soil. As a result, nutrients were depleted, deep-rooted plants were removed and the soil's ability to maintain moisture was lost. 
When a horrendous drought hit south-central United States in the 1930s, up to 70% of topsoil, in some places, simply blew away. The resulting massive airborne dust clouds or "black blizzards" characterized the historic Dust Bowl.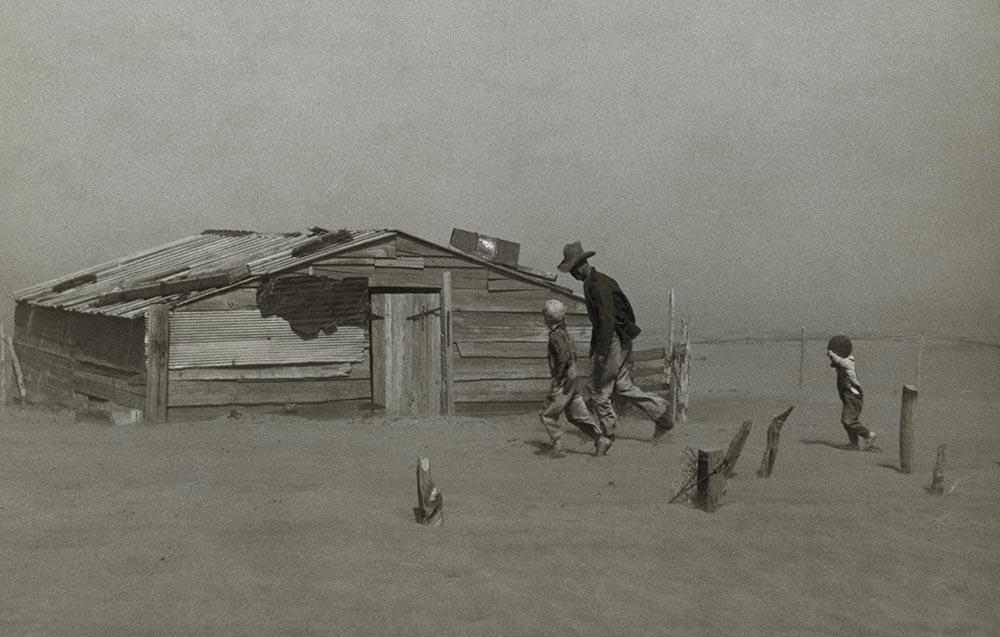 In an effort to rebuild soil foundation and improve the sustainability of precious resources, President Roosevelt developed legislation establishing conservation districts.
"The nation that destroys its soil, destroys itself" - Franklin Roosevelt
Early CD efforts focused on soil health and included crop rotation, contour plowing and terracing practices. Today CD's work more holistically and specialize in many areas of conservation. 
Definition: Terracing is a soil conservation practice applied to prevent rainfall runoff on sloping land from accumulating and causing serious erosion. Terraces consist of ridges and channels constructed across-the-slope.
What Conservation Districts Do?
Conservation districts develop resource programs relevant to the needs of the community and local ecosystems.
Education & Outreach
Through education and outreach, district staff teach people of all ages about their local resources and conservation.
District education programs like classroom presentations, workshops and field days, help people develop skills to creatively solve conservation problems on their land and in their community. 
Education and outreach efforts cover a variety of topics including the core areas mentioned below.
Soil & Agriculture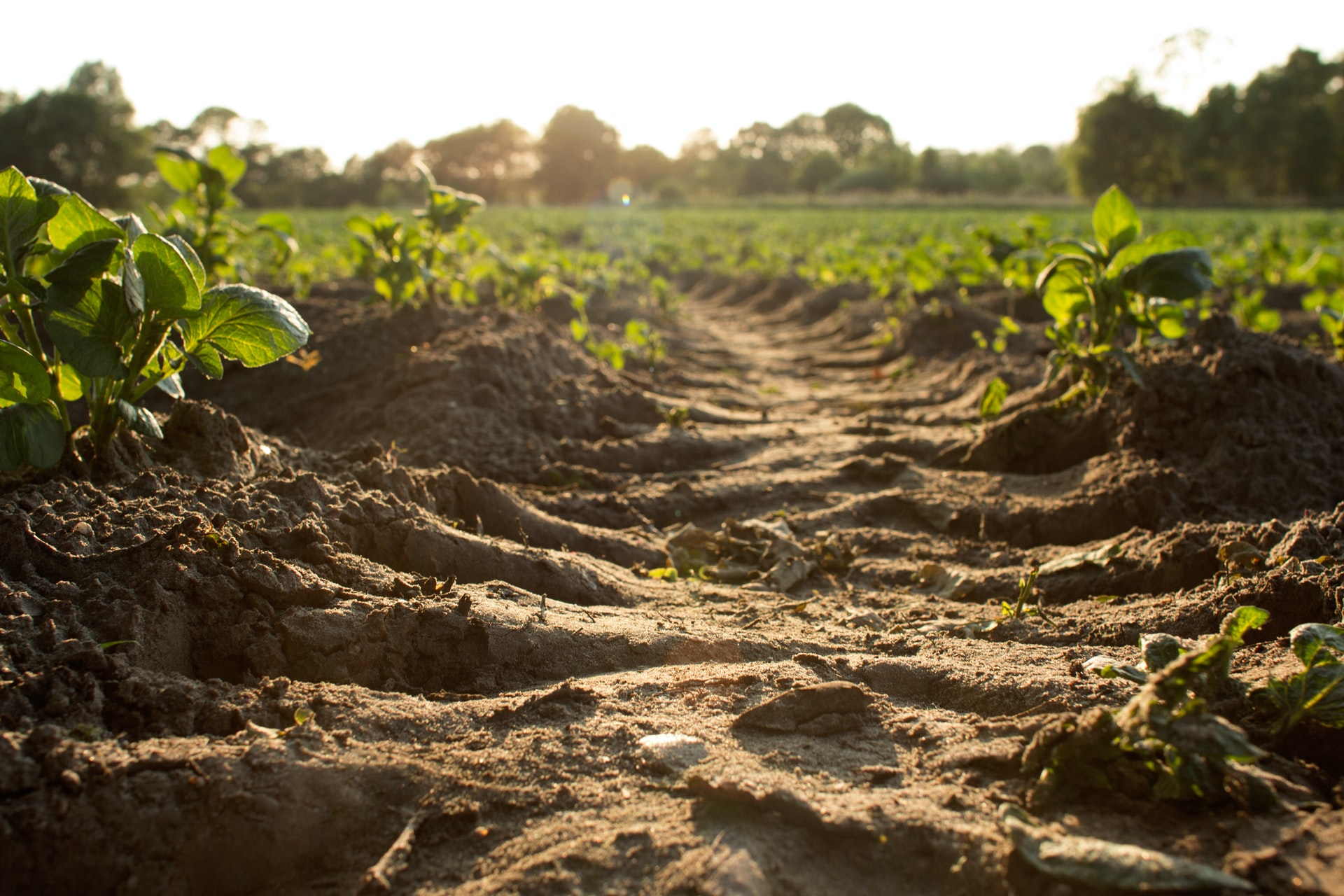 Conservation districts deliver tools and programs to strengthen farmland preservation, soil health, and agricultural economies. 
They also conduct research on crop rotation, cover crops and no-or minimum tillage systems. 
These practices help landowners increase organic content in topsoils and reduce erosion. They also benefit the local environment by keeping the air clean, decreasing flooding, and reducing sediment runoff.
Project Example: The San Mateo Resource Conservation District, in California runs a Good Earth Project, to improve soil health and restore habitat. Efforts include removal of the invasive Tasmanian blue gum eucalyptus on the ranchlands in Pescadero and conversion of the tree into soil amendments.
Forest Health & Wildfires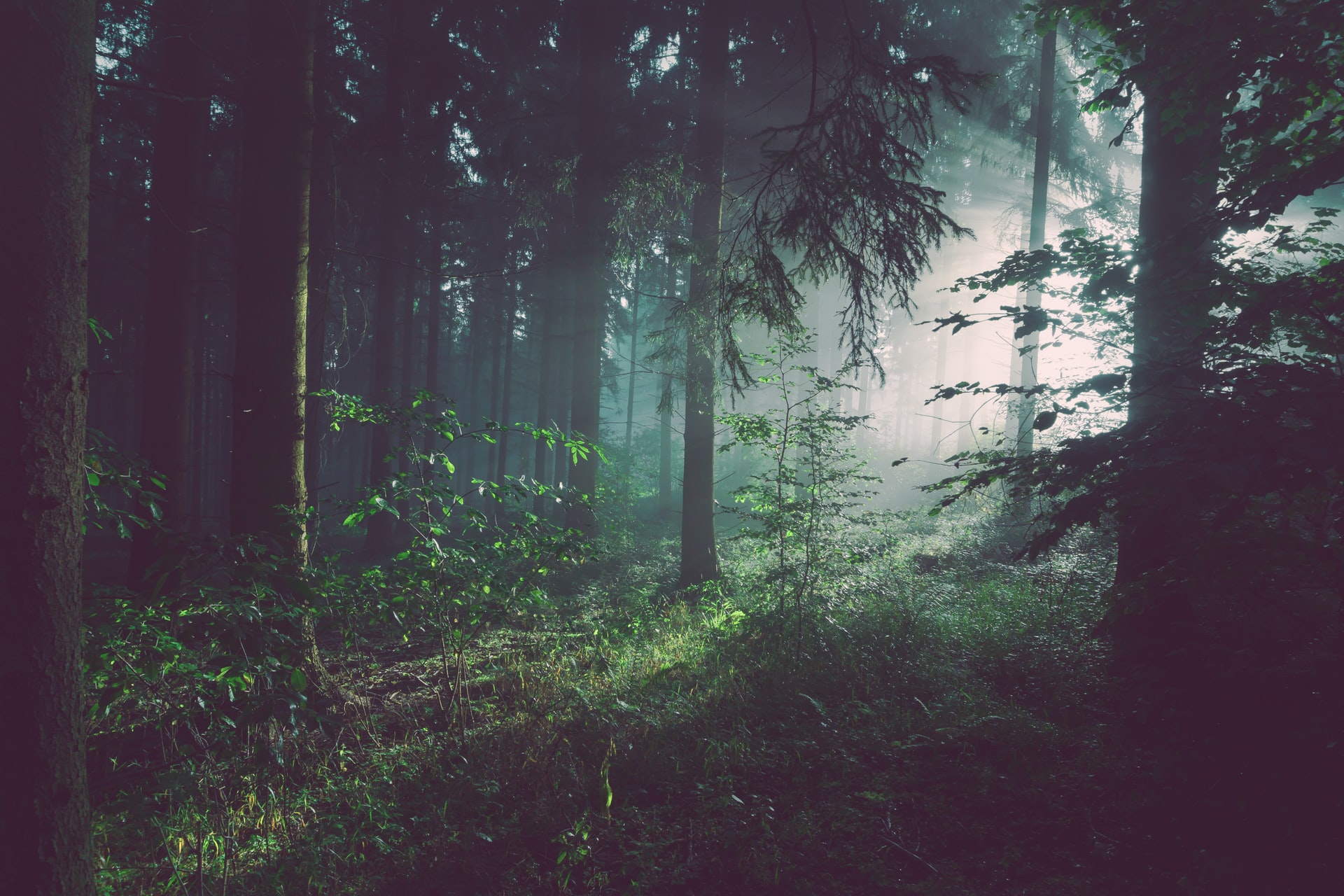 Conservation districts provide technical and financial assistance to small landowners to plan and implement forest conservation projects. Restoration projects and conservation easements facilitate the recovery of threatened and endangered species. They also enhance carbon sequestration. 
Additionally, CD's develop and implement comprehensive forest management plans and hazardous fuels reduction projects. This helps communities protect life, property, and critical infrastructure.
Specialists help landowners secure federal funding for hazardous fuels reduction treatments, equipment for wildland fire suppression and public outreach.
Project Example: The Trinity County Resource Conservation District in California manages a number of Fuels Reduction Projects that strategically remove certain vegetation by hand, machine or using prescribed burns. In the Oregon Mountain area of Northern California, these projects have reduced over 50 acres of fuel.
Wildlife Habitat
Privately owned farms, ranches and forests provide much of the habitat for wildlife in the US. For more than 70 years, conservation districts have worked with landowners and communities to restore habitat, improve water quality, and protect vital wildlife resources. These actions benefit not only wildlife but landowners, producers, hunters, anglers, and wildlife enthusiasts. 
CD's often provide funding, technical resources and even manual labor to help implement conservation projects. 
Project Example: The Snohomish Conservation District in Washington State runs a Habitat Restoration Program to help landowners manage natural resource challenges on their property while improving habitat for local wildlife. The Polestar Farm added native plants to streambanks and removed damaged culverts with the help of the district.
Invasive Species Removal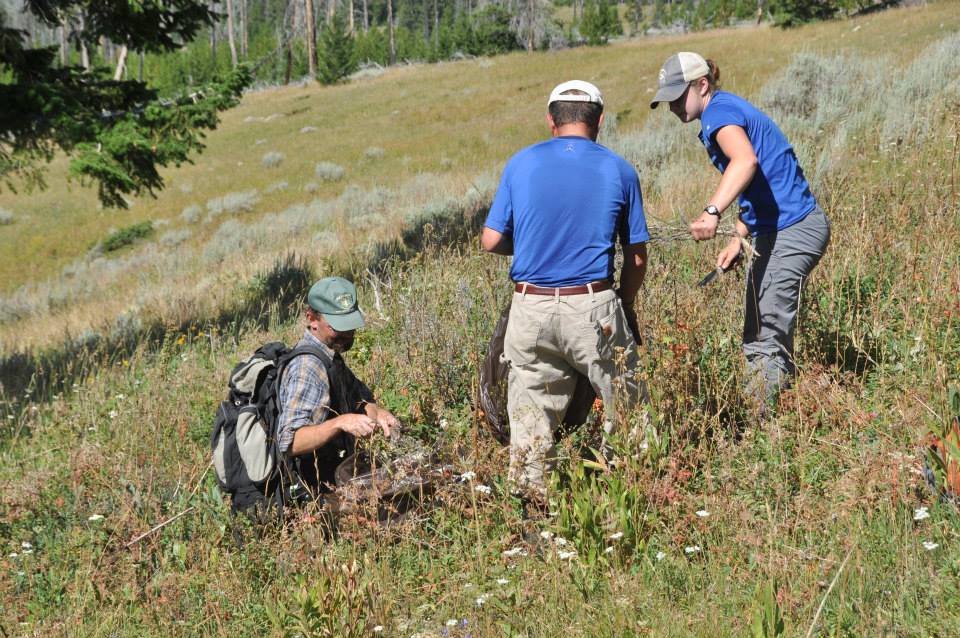 Invasive species or noxious weeds negatively impact native species, and habitats while compromising the integrity of ecosystems, and local economies. CDs help landowners make responsible weed management decisions and provide tips, tools and support for removal projects.
"Conservation district partnerships can help address gaps in management. Invasive weeds don't pay attention to property lines. Public land managers will often treat a weed only for it to be re-infested by a neighboring property on private land. Conservation districts can step in and work with private landowners to address this challenge."

- Lindsey Karr, Invasive Plant Specialist, Clackamas Soil and Water Conservation District, Oregon
Project Example: The Clackamas Soil and Water Conservation District in Oregon is currently working on a Goatsrue Eradication Project. The noxious weed is toxic to livestock and spreads voraciously. The District is working to remove over 14 infested acres, the largest concentration in the state.
Water Use & Quality
Conservation districts provide landowners with the tools they need to protect water from sediment runoff, nutrients and other contaminants. District staff work to prevent and mitigate the effects of drought, advance the restoration of dams and reservoirs and improve the management of stormwater.
"Currently in Monroe County, PA we are focusing our efforts on improving water quality research and updating the county's Act 167 Stormwater Management Plan. Through our partnerships with other state and local agencies we endeavor to make changes that have real impacts in our communities. On an average day you can find our staff inspecting active construction sites to ensure environmental compliance, educating children about the natural world, or assisting watershed volunteers in planting a streamside riparian buffer to improve water quality."

- Kristina Heaney, District Manager Monroe County Soil and Water Conservation District - Pennsylvania
Example Project: The Monroe County Soil and Water Conservation District in Pennsylvania is working on a new model for stormwater management in their region. The new model will implement more nonstructural water control measures like floodplains.
Urban Environment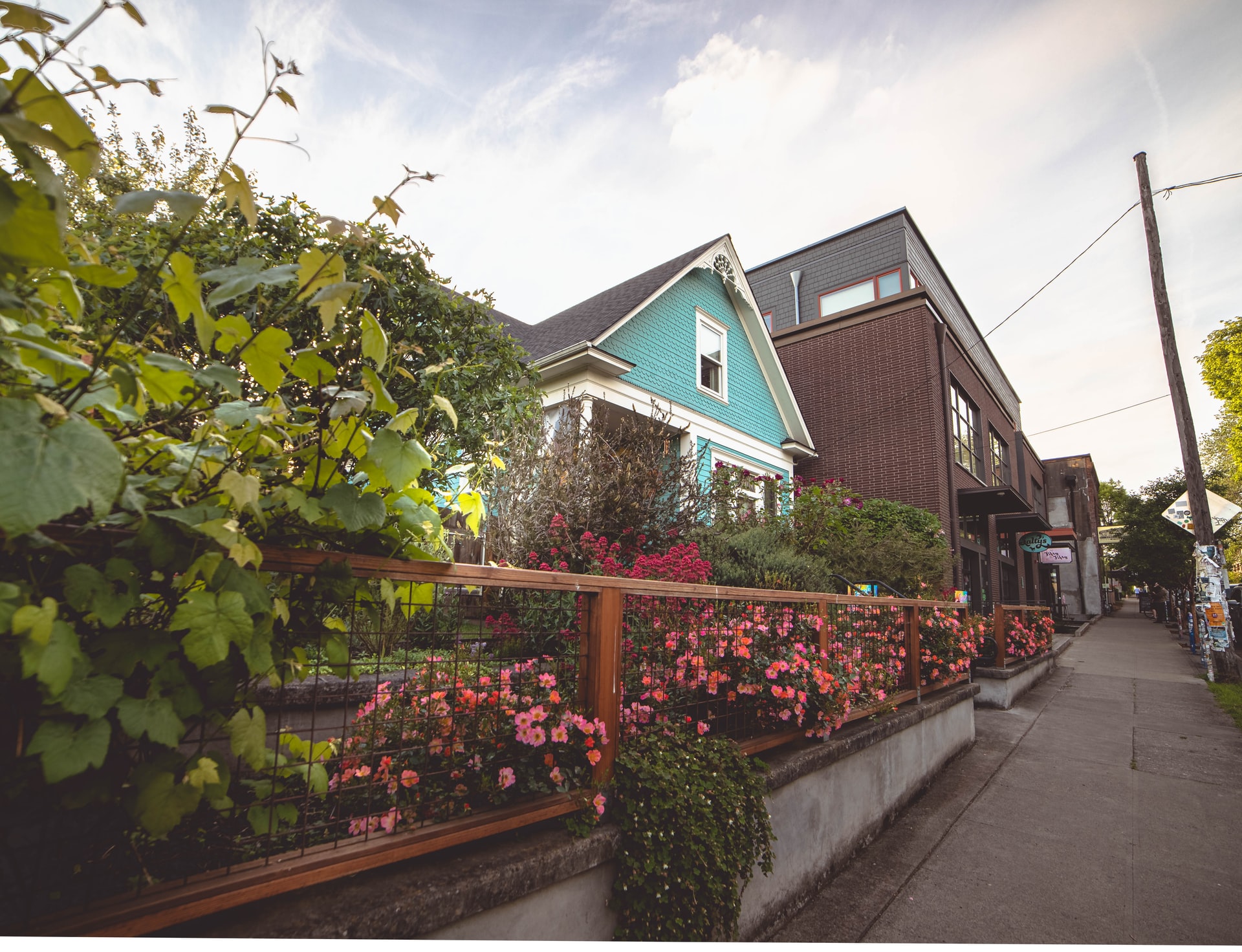 Conservation districts also provide technical and educational assistance to urban property owners and communities. A variety of projects help protect and improve the urban environment. Some examples are listed below:
♦

  Rain gardens

♦  Tree planting and management

♦  Green roofs

♦  Invasive species management

♦  Impervious surface removal

♦  Stormwater management

♦ 

Permeable pavement installation

♦  Small acreage farming

♦  Soil interpretation-protection

♦  Urban erosion and sediment control

♦  Rainwater harvesting

♦  Bioretention
Definition: Bioretention removes contaminants and sedimentation from stormwater runoff by using organic filters like grass buffer strips, sand beds, and ponding areas.
Example Project: The Summit Soil and Water Conservation District in Ohio runs a Backyard Conservation program to help community members start composts, implement rain gardens and understand how their own backyard can support the greater ecosystem. 
Organizational Roles
Now that we have reviewed what conservation districts do, let's look at the staff positions that conduct this critically important work. 
While job titles and responsibilities can vary by organization, we outline some common roles. 
If you are interested in working for a district, this will show you the types of positions available and a typical career pathway.
"At Sonoma RCD, we have the privilege of supporting conservation and resilience efforts in one of the most beautiful and ecologically-rich places in the world. We do this by working with people, and that's what makes our team special: they are individuals with strong technical backgrounds who at the same time are wholeheartedly dedicated to helping the people in our community. It's a special mix, and it makes our jobs very rewarding!"

- Valarie Minton Quinto Executive Director, Sonoma Resource Conservation District - California
Technician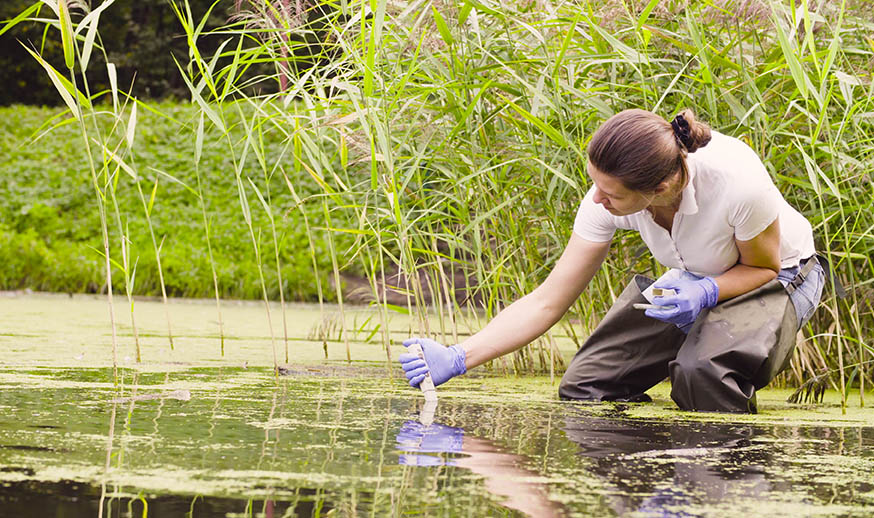 Role: Technicians work in both the office and outdoors. In the field, they measure and collect resource data - sometimes under harsh conditions. Technicians perform site visits, interact with landowners and provide technical support. These positions are often an entry point for early-stage professionals with a BS degree with an environmental, geographic, or agricultural major. 
Education & Outreach Specialist
Role: This position helps organize and implement outreach efforts to promote district programs and projects. They build public awareness and understanding of natural resource issues. Tasks could include organizing workshops, developing and implementing outreach initiatives, and creating educational and outreach materials like brochures and newsletters. Staff in these positions often have an environmental background and experience in education or communications.
Resource Specialist
Role: Resource Specialists (also called conservation planners, specialists, coordinators or associates) provide technical assistance and work one-on-one with individual landowners. Many are certified by the USDA Natural Resources Conservation Service during on-the-job training. This certification training is valuable to both the employee and the district they serve as it enables them to teach, develop and implement the best conservation practices. The specialist evaluates natural resources (soil, water, animal, plant, wildlife, and cultural resources) and develops creative solutions. 
Program Manager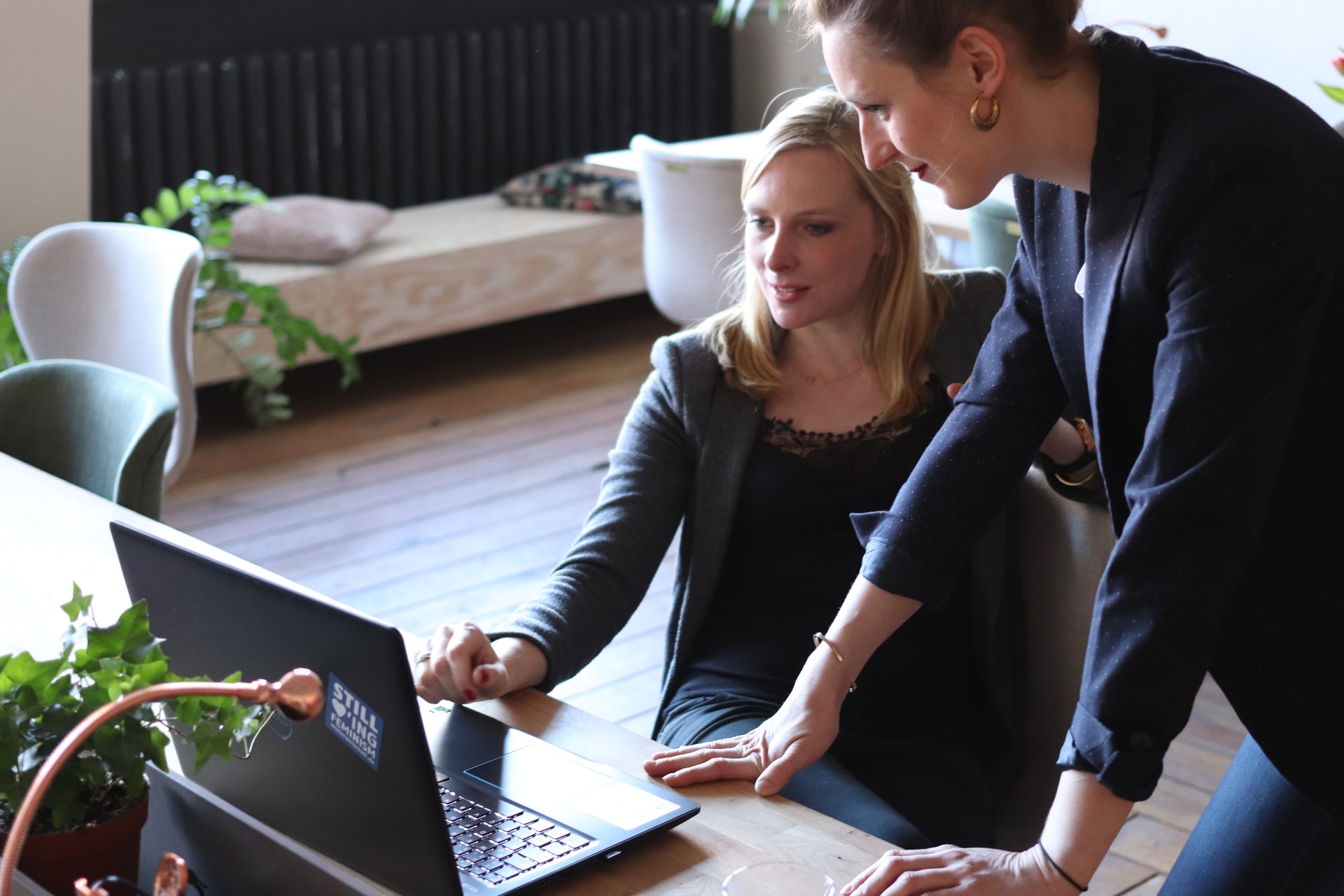 Role: In general, CD's assign a program manager to each conservation focus area. These professionals manage a team of specialists, schedule projects, create budgets and craft work plans for their area of expertise. Another important role of the program manager is to secure project funding. Program Managers often have 5+ years of experience in conservation and a Master's degree in a relevant field. 
Executive Director
Role: As the leader and public face of a community conservation district, the executive director supervises the technical and support staff. Reporting to the district board of directors, the executive director helps set the vision and strategy of the organization while overseeing the financial management and establishing key partnerships. Executive directors often have many years of experience in the conservation field and an advanced degree.
"What I like most about working for a Soil and Water Conservation District is the ability to work with local landowners and government to make an immediate difference for the quality and sustainability of our natural resources. Much of our work still takes years to see progress but you still get those opportunities to work with a willing landowner or agency and implement something that makes a difference for our future."

-Jennifer Fish, Director of Franklin Soil and Water Conservation District (Columbus, OH)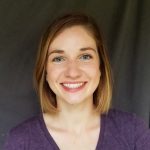 Alyson Morris is the Communications Specialist for CJB Network and writes on environmental career development. She is a graduate student at the University of Oregon and is pursuing her Master's in Strategic Communication.