What if the only thing standing between you and an advanced environmental degree was a computer?
A graduate degree can help you launch a career or even land a promotion. But are online graduate programs right for you and are they available in your field of interest?
Online program availability in the environmental sciences has grown over the years. In the U.S. alone, there are at least 117 online graduate programs in fields like wildlife science, natural resource management, and conservation biology. And with COVID 19 requiring universities to reimagine education delivery, the number of available online courses is likely to increase even more rapidly.
But how do online environmental programs differ from traditional in-person ones? How are courses structured when you're not physically there to interact with professors, fellow classmates, or perform fieldwork? You may be feeling some uncertainty about environmental programs taught online but don't worry, I am here to break it down for you.
This article will help you better understand the different types of online degree programs. I will discuss how the programs work and present their pros and cons. My goal is to help you figure out if these programs are right for you.
Let's dive in.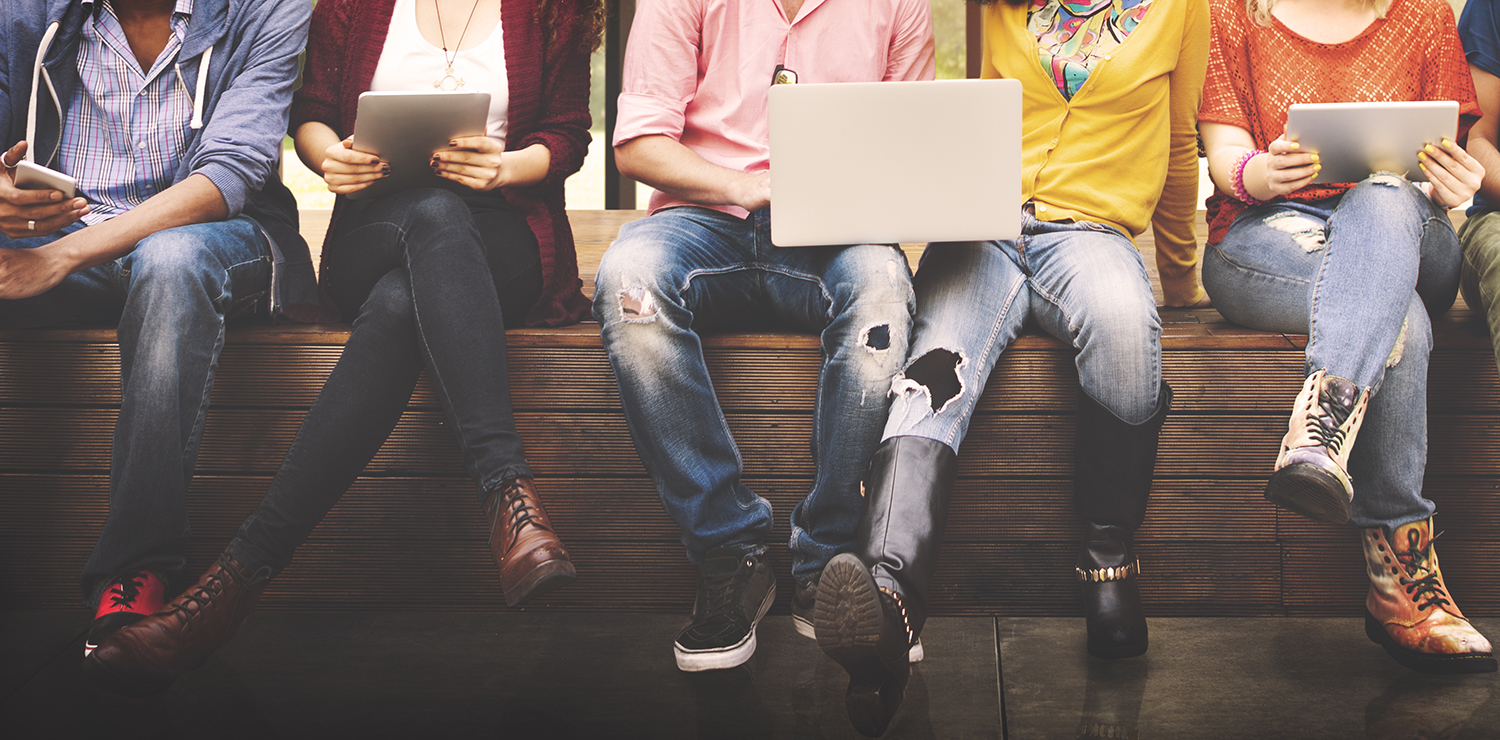 Online academic programs allow students to earn their degrees primarily or entirely with a computer and an internet connection. Where traditional college programs require students to be onsite and attend in-person, online programs let you physically be anywhere in the world and earn an advanced degree.
There are various pros and cons to earning a graduate degree online (and we will explore those in detail later on). But the advantage of flexibility is what really differentiates online programs.
Where and when you do coursework is up to you as the student. You don't have to uproot your life to be physically present on campus, on specific days at specific times. For many, this makes the prospect of earning a graduate degree more achievable. Do you work best in the early morning before work, at night when the kids are in bed, or in small free moments throughout the day? Are you already working full time and can't make it to class?
An online program might be a good fit.
---
Types of Online Graduate Programs
U.S.-based universities offer over 117 different advanced environmental degrees online, including 66 master's degrees, 48 certificate degrees, and even 3 doctoral programs. Program subjects include natural resources management, GIS, wildlife science, environmental education, sustainability and more.
Online Master's and Certificate programs primarily focus on professional development and career advancement.
Certificate Programs
Certificate programs are short, focused programs that consist of just a few core courses. Programs vary in length but are generally 4-6 courses (sometimes more). Students can usually complete programs in 6 to 12 months. Certificate programs frequently specialize in a narrower topic area than Bachelors's or Master's degrees. For example, Colorado State University offers a certificate in Communications for Conservation. University of Nebraska Lincoln offers a certificate in Grassland Management. Not all online certificate programs focus so narrowly. For example, Oregon State University offers an online certificate in Wildlife Management.
Master's Programs
In general, master's degree programs can offer two distinct educational tracks - a research-based option (usually culminating in the production of a thesis) or a coursework-based option. While in-person programs can follow either track, online programs are almost exclusively coursework based degrees (non-thesis).
Why is that?
Coursework-based programs (non-thesis) are able to structure the curriculum through modules and can be taught via lectures, seminars and discussion boards.
Research-based degrees (thesis), on the other hand, often require student-conducted research and may involve substantial fieldwork, data collection, and analysis. Research requirements are not as well adapted to remote learning.
If you are interested in a research career or pursuing a PhD, a traditional research-based master's degree is often a good choice.
Online coursework-based programs are geared towards professionals who already have some work experience and are looking to advance in their field.
For example, Prescott College offers several coursework-based environmental master's programs that are completed entirely online. Their programs present a unique bioregional approach that applies knowledge and skills directly to each student's local community and ecology. For those already working in their region, there is the opportunity for immediate application of course work in their professional work and vice versa.
Not all programs are exclusively online. Some programs have the option to attend in person or online, but the curriculum is identical. Oregon State University offers a Master's in Environmental Science that traditionally was only available in-person but beginning Summer 2020 has been offered completely online as well.
What about online and in-person existing in one program? For those that want to have their cake and eat it too. Hybrid programs also exist!
The University of Wisconsin-Madison offers a blended learning curriculum for a Master's in Environmental Conservation. The accelerated 15-month program starts with in-person courses in the spring and summer on the Madison campus, and then transitions to online for the remaining terms in the fall and winter. If you're looking for an on-the-ground connection with people and the land, as well as some flexibility towards the end of a program, a hybrid model could be a great option.
Structure of Online Graduate Programs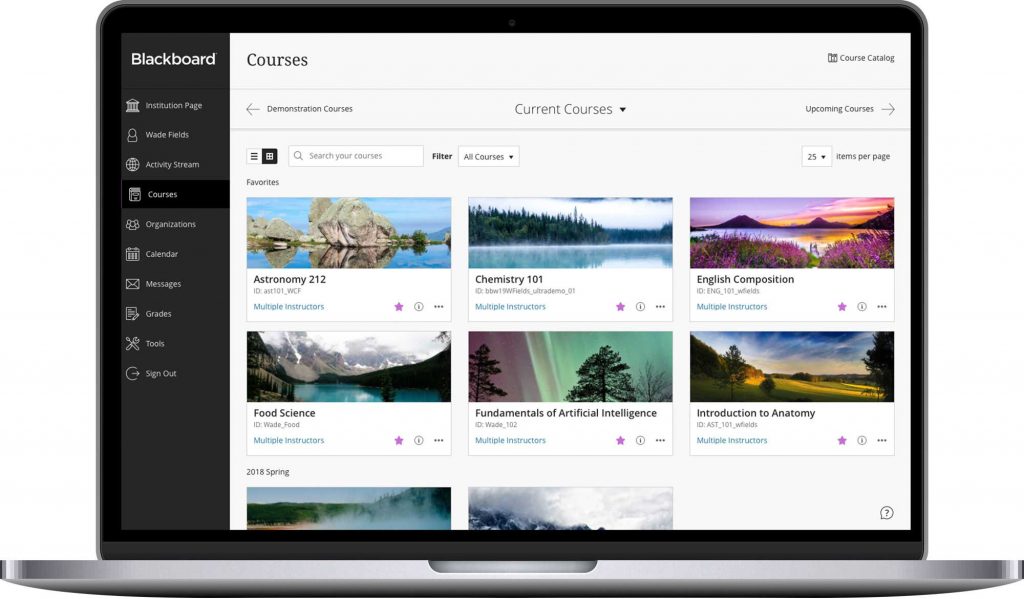 So we know that online programs don't require you to be there in-person but how do they actually work?
Here's a breakdown of the day-to-day.
Most schools use an online learning management platform. Once enrolled, students access the learning environment through a web browser. College courses use platforms like Canvas, Blackboard or Moodle. Within these platforms students have access to their courses, posted lectures, links, reading files, assignments and discussion boards all in one place. Additionally, students communicate with professors and other students in their courses through messaging systems within the platform.
Many classes follow a weekly timeline for the entire term. For example, students have assigned readings (a scientific journal article maybe), a lecture and a discussion post. Within the week there is the flexibility to accomplish these items. By the end of the week, however, students need to complete the required assignments to stay on track. Many classes have all coursework and deadlines laid out at the start of a term, giving students the opportunity to work ahead if needed.
Some online programs require virtual class attendance. Students must log on at a specific time to meet with their professors and fellow students. Professors use platforms like Zoom, Skype, Slack, Team Viewer and Google Hangouts to give real-time lectures or host class discussions.
If students are located in different timezones, coordinating calls can pose a challenge. As a popular alternative, pre-recorded lectures allow students to listen and "attend" class at their convenience.
For learning technical programs, online tutorials are provided. Tackling programs for GIS mapping or mastering R or Python for statistical analysis can be daunting without in-person support in a computer lab. But regardless of the course structure or topic professors offer help and check-in opportunities through chat, email, video call or screen-share technology.
---
Pros to Online

Flexibility. One of the biggest advantages of attending school online. Whether you need to be close to home or want the ability to travel, you can earn a degree without committing yourself to a specific geographic location.

Flat-rate tuition. For many schools, there is no in-state or out-of-state tuition when you enroll in an online program. Each student pays a flat tuition rate to be in the program whether they are physically living in the state of the university or in a different country. This allows traditional "out-of-state" students to earn a degree from a highly respected, regionally accredited school in their field, and not have to pay more than another student.

Expanded networking. Unique opportunities for networking exist when physical proximity isn't a factor. When enrolled in a program where students attend from all across the United States and abroad a more wide-spread network is available - for example, if for example - you are interested in salamanders and have been studying them in the New England area, and you encounter a student who has years of experience studying a related species in the deserts of Arizona. You have the opportunity to share knowledge and resources you might not have otherwise.

Simpler application process. Are you dreading the Graduate Record Exam (or GRE)? Good news, many online graduate programs don't require you to submit GRE scores. But make sure to read all your program requirements. Some programs may require work experience minimums instead. Additionally, unlike many research-based master's programs, online programs don't require you to be accepted by an advisor first. You just apply to the school or program.
---
Cons to Online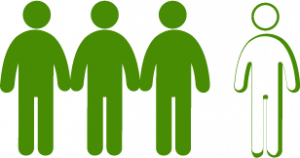 Isolation. Depending on the person and the program, online school can feel isolating. You may never have the opportunity to get to know your professors and the interactions you have with other students may be limited.

Networking challenges. You may notice that networking is a pro and a con. Although technology can increase the range of people for networking, the lack of direct contact can also make it more challenging. Networking in an online program can require more initiative.  It is increasingly important in the professional world to have connections, particularly in competitive environmental fields. But with little opportunity to meet casually, online students need to be savvy and proficient technological communicators.

Technology know-how. As an online student, you will need to navigate technology, virtual presentations, and new online platforms to complete your coursework. If computers and unfamiliar software make you queasy, and you haven't taken college courses in a while, then you may find it challenging to jump immediately online.

Motivation and work ethic. In order to be successful, students need to be motivated, communicate well and have the ability to fully manage their time. All responsibility is on the student to stay on schedule and complete all necessary assignments and tasks. For self-starters and introverts, this learning style could be perfect. However, for those that are energized by those around them, being alone in a room with just a computer can create hurdles. A graduate from the University of Wisconsin-Madison's Environmental conservation master's program says,
" some of the classes are pretty easy if you approach them from a homework standpoint, and it can be tempting to skate through. Don't - you'll get out exactly what you put in."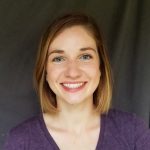 Alyson Morris is the communications specialist for CJB Network and writes on environmental career development. She is also a graduate student at the University of Oregon and is pursuing her Master's in Strategic Communication.