In a year of hardship and sorrow, the field of conservation provided us with some moments of happiness and hope. 
Land Trusts across the United States completed projects to protect 1000's of acres of wildlife habitat, scenic open space, and prime farmland.
This is an amazing feat in a year where COVID made an already difficult job of protecting land even harder. 
How Land Trusts Protect Nature and Farmland
Before we jump into our list of achievements, let's look at how conservation groups protect nature and working agricultural landscapes. 
Over 1,500 land trusts operate in the US. These conservation nonprofits protect land from development through real estate purchases or donations.  
Sometimes, land trusts acquire properties outright to preserve them before they can be developed. Sometimes they acquire conservation easements which extinguish the development rights but allow the landowner to continue to own and use the property.
Below we list 12 conservation wins that land trusts achieved in 2020.
1. Sycamore Land Trust | Indiana
Land Trust Reaches 10,000 Acre Land Protection Milestone
In February, the Sycamore Land Trust reached a 10,000-acre milestone for conserved acres. Recent acquisitions to help them hit the mark included the donation of 188 acres of old-growth forest in Owen County and 92 acres of woods and open fields by the Hays family in Harrison County. They also purchased 15 acres to expand the Oxbow Preserve in Monroe County.
This land provides habitat for native wildlife and plants in Indiana including roost trees for the endangered Indiana bat, swampland for rare bald cypress trees, and remote patches for delicate orchids. The protected lands also support 35 miles of hiking trails for the public. 
Learn more about Sycamore Land Trust.
2. Congaree Land Trust | South Carolina
More than 8,200 Acres of Farmland, Working Forests and Wildlife Habitat Protected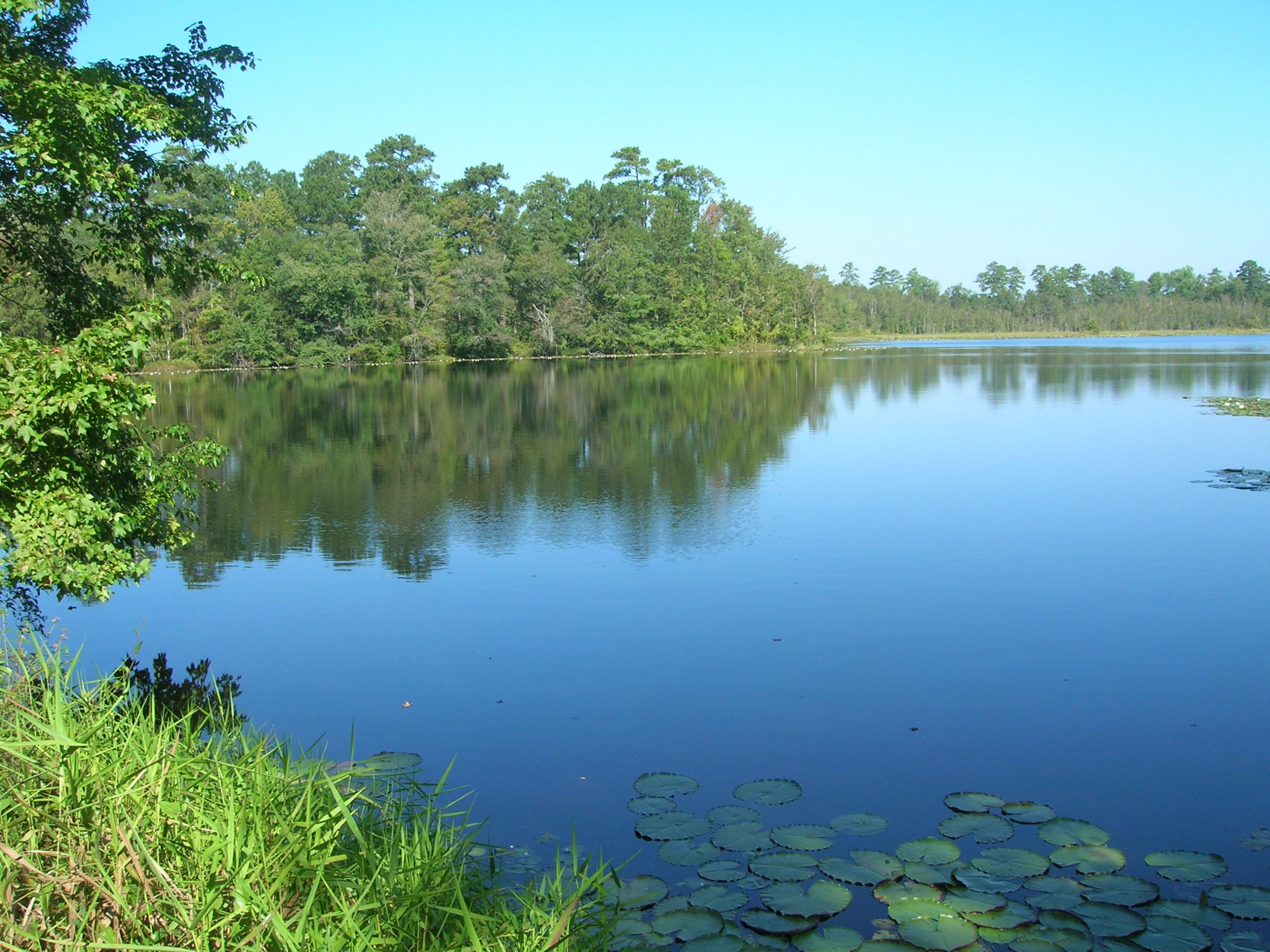 In 2020 alone the Congaree Land Trust protected over 8,200 acres of land in South Carolina. This acreage is the culmination of multiple projects completed around the central part of the state that protect land, resources and wildlife. This win will allow for a new section to the Palmetto Trail, protected timberland for a healthy Lynches River watershed and the preservation of working farmlands (Wild Turkey Creek Farm).
Learn more about the Congaree Land Trust.
3. Deschutes Land Trust | Oregon
Over 4,500 Acres of Wildlife Habitat Protected in Central Oregon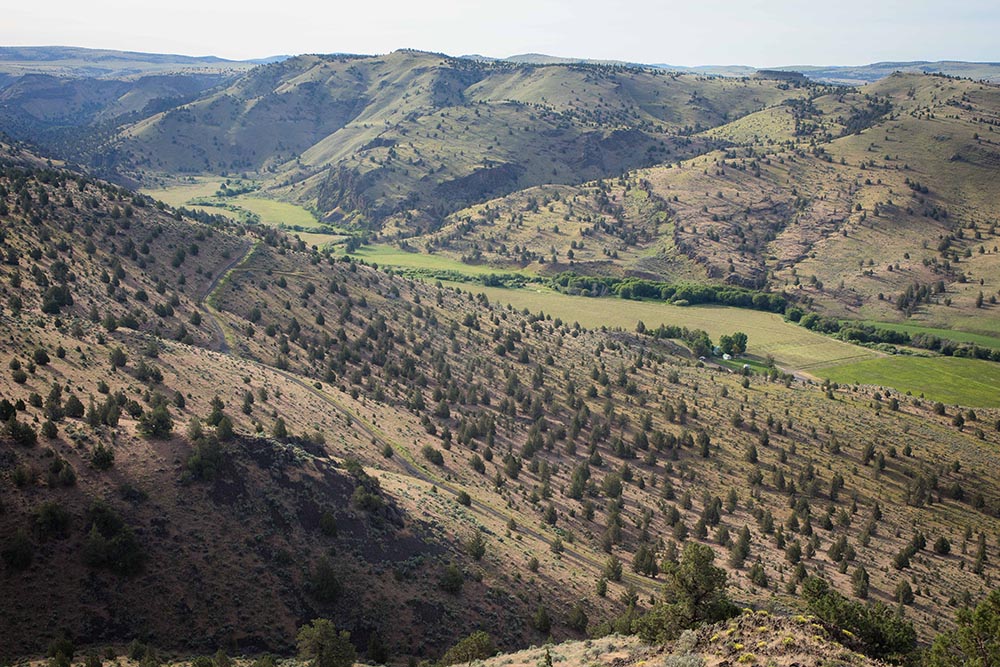 The Deschutes Land Trust conserved the 4,500-acre Priday Ranch in central Oregon in October. The purchase was made possible in part through the help of the Pacific Northwest Resilient Landscapes Initiative. The protected land includes over 10 miles of steelhead spawning streams, habitat for golden eagles, mules deer and Rocky Mountain elk and holds cultural significance for Oregon tribes.
"We chose to work with the Land Trust because their goals for the land were similar to ours. The main ranch had been part of our family's ranching operations for more than 100 years and we wanted to keep it intact. We felt the Land Trust valued that history and would build on our efforts to help keep Trout Creek healthy for steelhead."
- Annan Priday, landowner
More than 1,123 Acres of Land along Whychus Creek Protected and Poised for Restoration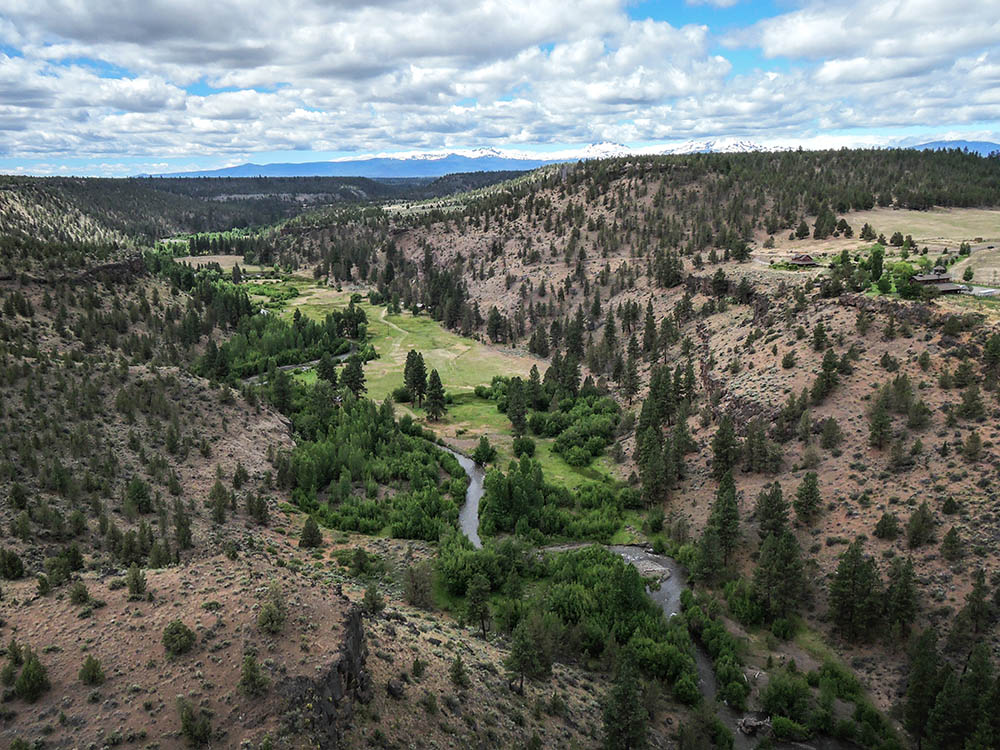 The canyons, pines and juniper forests of Rimrock Ranch in central Oregon will be forever protected thanks to a local landowner who worked with the Deschutes Land Trust to protect their 1,123-acre property in August. The Land Trust is planning for stewardship of the land into the future including restoration of the historic wet meadows along the Whychus Creek. This work will reestablish the creek's historic floodplain for healthy, biologically diverse habitat. Once pandemic conditions improve, the Land Trust anticipates offering guided walks and hikes for the public.
Learn more about the Deschutes Land Trust.
4. Solano Land Trust | California
2,204-Acre Historic Ranch Protected in Northern California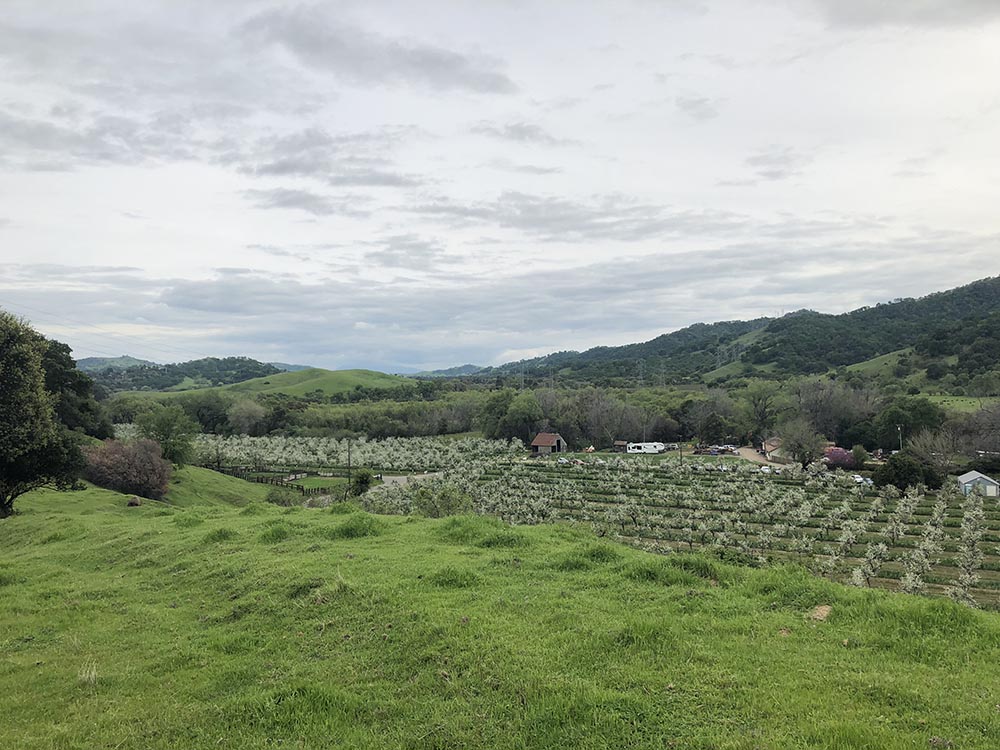 In February, the Solano Land Trust finalized a conservation easement to protect the historic Brazelton Ranch. The dynamic 2,204-acre property supports irrigated farmland, rangeland for agricultural grazing, oak woodlands and grassland habitat, as well as a working orchard.
Along with 1,930 acres of adjacent protected land, the Brazelton Ranch now serves as an important open space buffer along the high-growth I-80 corridor between Sacramento and San Francisco. These properties protect important watershed land and wildlife corridors from intense development pressure.
Learn more about Solano Land Trust.
5. Nebraska Land Trust | Nebraska
1,147 Acres of Unplowed Prairie Protected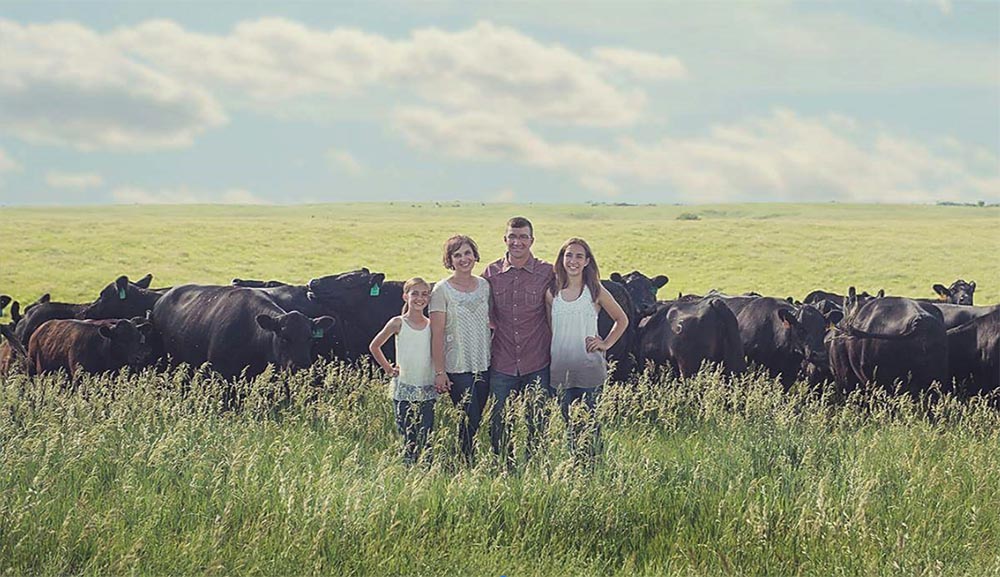 In June, the Nebraska Land Trust partnered with landowners Brandon and Kami Meyer to place a conservation easement on 1,147 acres of unplowed prairie. The newly protected land borders the 612-acre Willa Cather Memorial Prairie.
Together these properties serve as a rare botanical treasure in a part of the state where most prairie has been converted to cropland.
The landowners, Brandon and Kami Meyer see their property not just as exceptional grasslands for grazing livestock but as an important refuge for wildlife fish and birds. Their strong passion to keep this land forever protected led them to partner with the Nebraska Land Trust. 
"It is our hope that this pasture can be a part of our legacy that is passed down to our children and someday grandchildren, and that they will be able to enjoy it in the same natural state that we do."
-Kami Meyer, landowner
Learn more about the Nebraska Land Trust.
6. Columbia Land Trust | Washington
4,900 Acres Added to Conservation Area for Washington's Longest Wild River
After 12 years in the making, the Columbia Land Trust reached 11,000 acres of conserved land on the Klickitat Canyon Conservation Area. The most recent acquisition in July totaled 4,900 acres and completed the third and final step of the multi-phase effort. This protected land serves to connect ecosystems, maintain resilient forests and protect habitat including the upper two-thirds of the Klickitat River. As Washington State's longest wild river this water is essential for healthy runs of salmon, steelhead and bull trout. 
"It is important to share the understanding of the importance of enhancing and protecting these significant aquatic and ecological places because a watershed like the Klickitat is the last of its kind." 

- Phil Ridgon, Yakama Nation Natural Resources Superintendent
1,300 Acre Acquisition Sets Stage for 55-Foot Dam Removal
In March, the conservation of 1,300 acres in the Washougal River system of Skamania County marked a big win for the Columbia Land Trust. The acquisition of the land, in partnership with the Cowlitz Indian Tribe, sets the stage for the removal of a 55-foot dam on Wildboy Creek. Freeing up the river and conserving the surrounding ecosystem will restore the watershed for key species like salmon and steelhead as well as provide additional recreation opportunities.
"It's very hopeful to have partners like the Land Trust available for the Tribe. We have similar missions: we want to take care of the land and we want people to be reconnected with the land." 
-Bill Iyall, Cowlitz Indian Tribe Chairman
Learn more about the Columbia Land Trust.
7. Sonoma Land Trust | California
3,364 Acres of Family Ranch Protected for Agriculture, Habitat and Scenic Landscape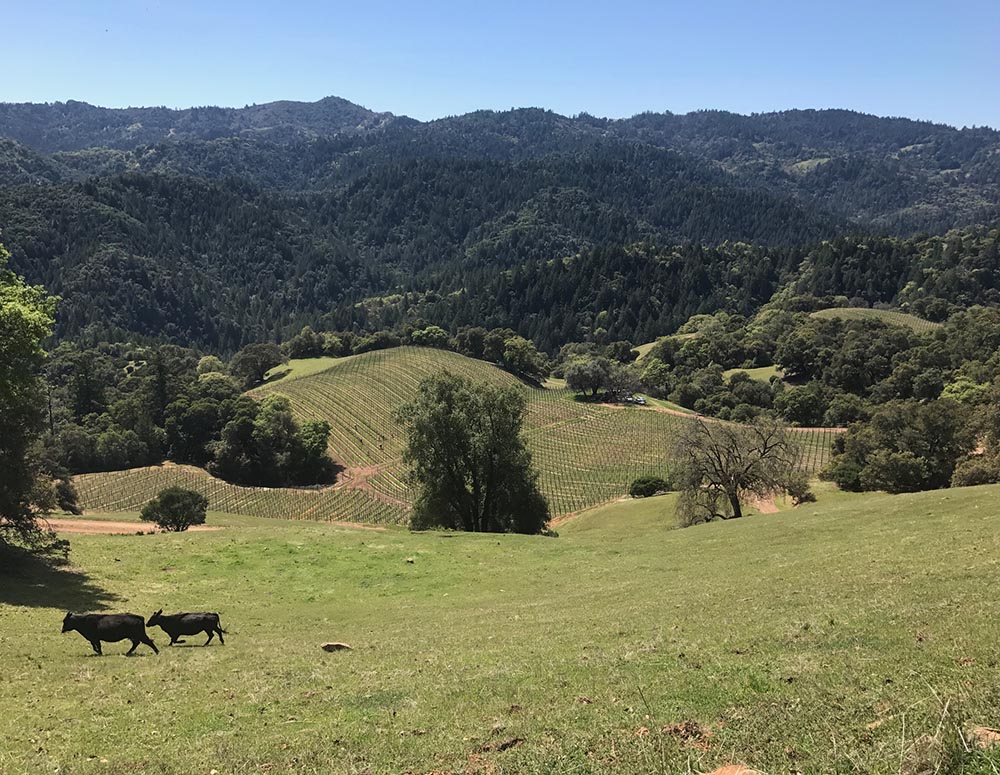 Sonoma Land Trust played a key role in the purchase of a conservation easement on the Gloeckner-Turner Ranch in Northern California. The project protects diverse habitats and a scenic corridor in the high-growth Bay Area.
The 3,364 expansive acres are critical for wildlife movement and climate adaptation. The easement will ensure the lands remain protected for both wildlife and continued agricultural practice for the family's financial sustainability.
"The mosaic of habitat types across the property are critical for wildlife movement and survival, and the diverse habitats not only provide a stunning landscape for all to enjoy, but also provide opportunities for climate change adaptation and resilience."
- Sonoma County, Fifth District Supervisor Lynda Hopkins
Learn more about the Sonoma Land Trust.
8. Northeast Wilderness Trust |
New England
719 Acres of Wildlife Habitat and Wetlands Protected in New England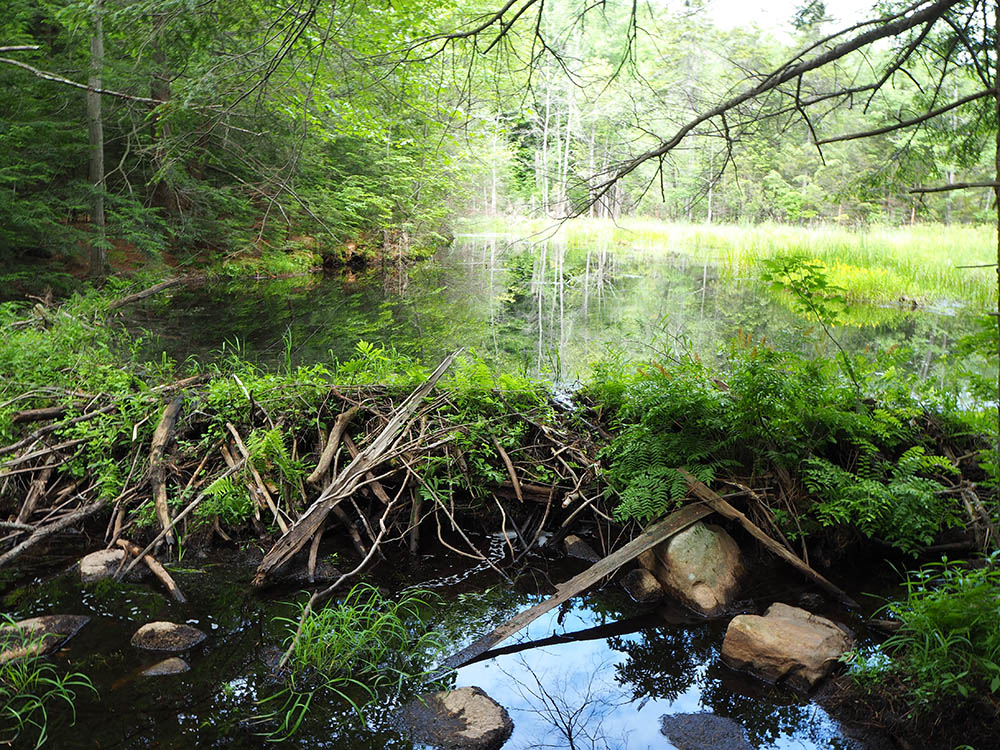 In 2020 the Northeast Wilderness Trust protected 719 acres of land. That land contributes to over 37,000 forever-wild acres the trust has protected across New England and the Adirondacks since its inception in 2002. 
One special property protected in November included 130 acres in southern New Hampshire. The Jack & Margaret Hoffman Wilderness Sanctuary protects extensive forest and wetland areas. The preserve contains high-quality habitat and connects existing conserved lands serving as an important wildlife corridor.  This is especially important as climate change makes it necessary for species to move and adapt. 
The landowners wished to provide a safe and peaceful home for wildlife so they sold the land at a bargain-sale price to the Wilderness Trust in memory of their parents.
Learn more about the Northeast Wilderness Trust.
9. Kentucky National Land Trust | Kentucky
1,368 Acres Acquired for Newly Established Warbler Ridge Preserve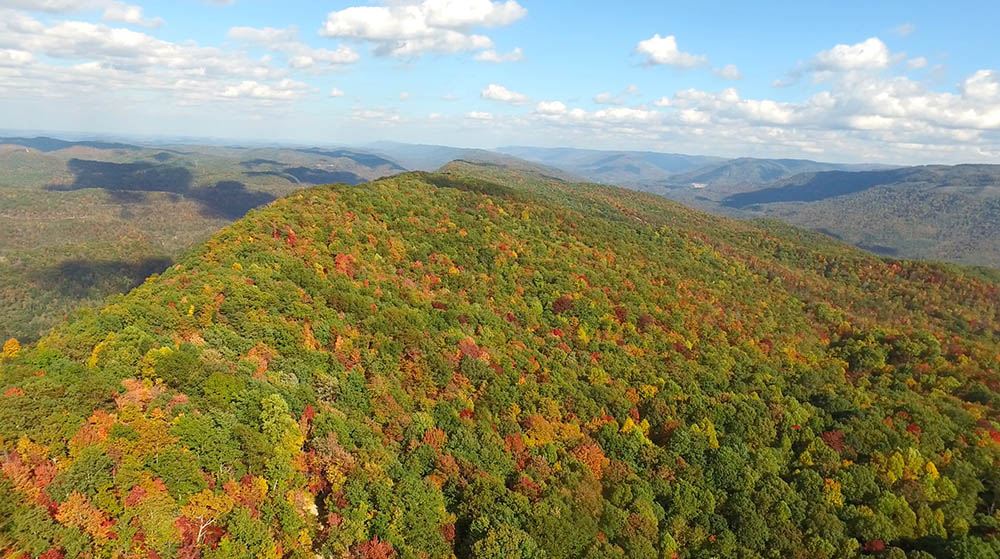 In December, the Kentucky Natural Lands Trust acquired 1,368 acres on Pine Mountain. Through this project, the land trust established Warbler Ridge Preserve which encompasses 2,456 acres in total.
Pine Mountain is a biologically diverse forested ridgeline that is vital habitat for thousands of species, nearly a hundred of which are rare species and some found nowhere else. The newly established preserve borders existing state-protected lands and provides habitat for the endangered long-eared northern bats. The preserve protects the headwaters of several tributaries of rivers that are important water sources for many communities and key habitat for aquatic species.
Learn more about the Kentucky National Land Trust.
10. Placer Land Trust | California
192 Acres of Land Protected From Development Provides Habitat Connectivity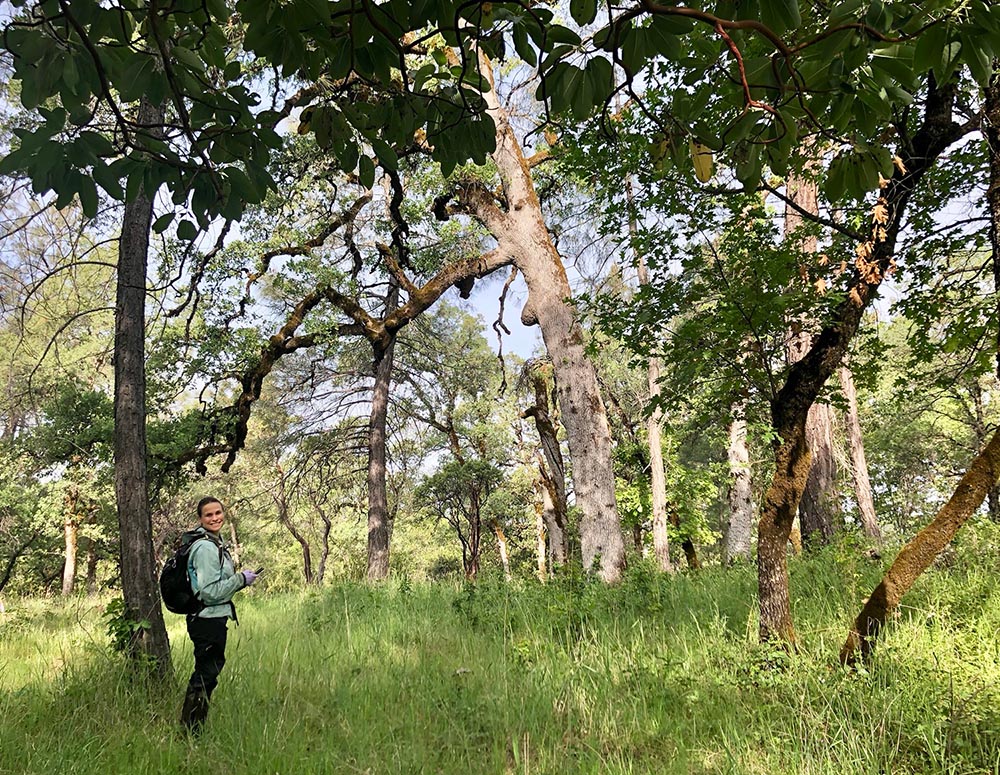 In July the Placer Land Trust purchased 192 acres creating the Spring Garden Preserve. The land, originally slated for the development of a 65-lot subdivision, will now be permanently protected for wildlife, local residents and future generations. This property borders an existing 416-acre preserve (Big Bend Preserve), which in turn borders thousands of acres of public lands, making it a valuable addition for habitat connectivity.
"It's such a beautiful property with beautiful views of the canyon. We are hoping to expand and open the trails and maybe connect them to other public trails in the future." 
- Lynette Batt, Conservation Director for Placer Land Trust
137 Acres of Beard Ranch Protected as Working Landscape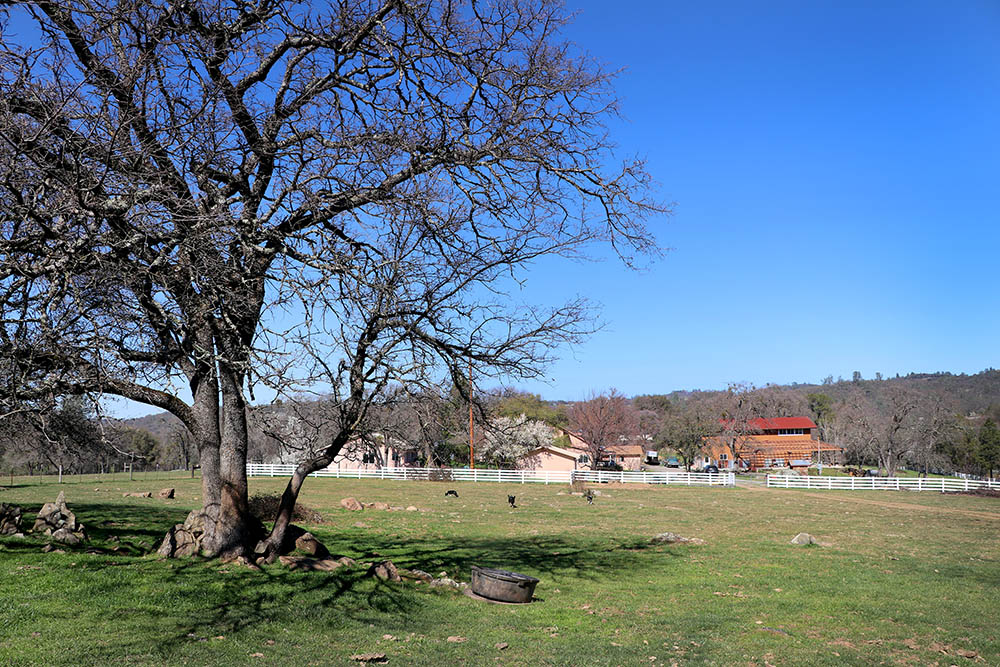 In April, the Placer Land Trust permanently protected the 137-acre historic Beard Ranch. The conservation easement forever protects an important property from development in the growing Sacramento Metropolitan Area while allowing landowner, Patti Beard, to continue ranching practices. In addition to sustaining an agricultural operation, the property also supports grassland and blue oak woodland habitat for wide variety of plants and wildlife.  
Learn more about Placer Land Trust.
11. Western Reserve Land Conservancy | Ohio
480 Acres of Land Protected for Agriculture and Community
The Western Reserve Land Conservancy protected 480 acres in central Ohio through a $3.7 million purchase. A mix of open fields, mature forests, and valuable wetlands, the property will serve as key conservation area that safeguards downstream water quality.  
As Ohio's largest land trust, Western Reserve Land Conservancy protects over 790 properties totaling over 63,000 acres in the state.
Learn more about the Western Reserve Land Conservancy.
12. Land Trust for Tennessee | Tennessee
Sisters Protect 273-acre Family Farm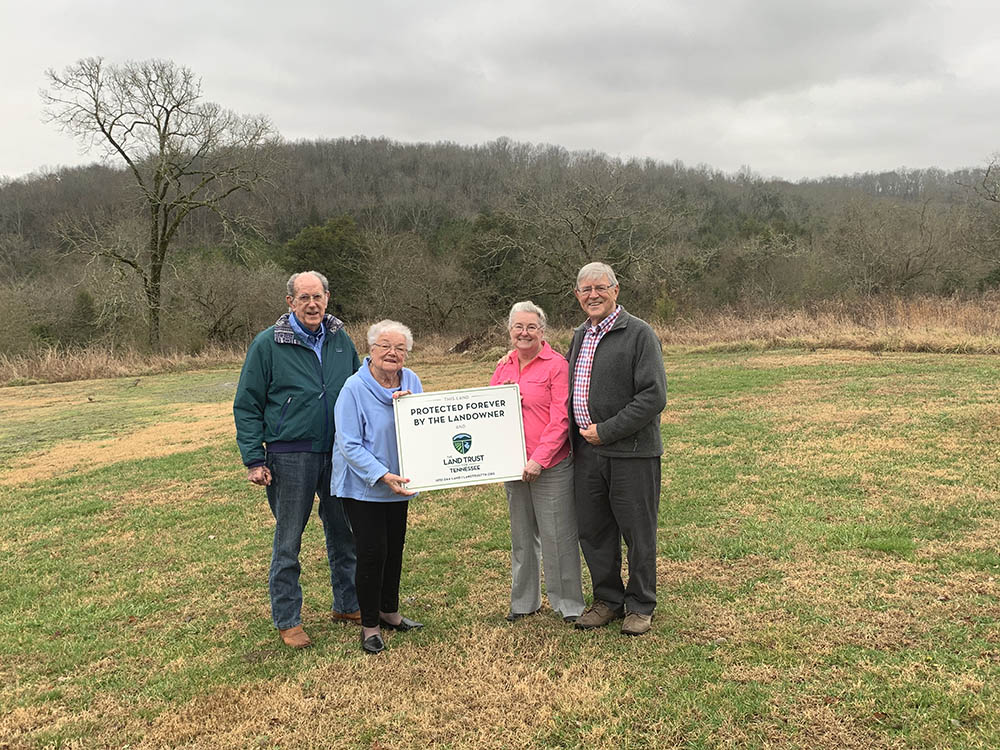 Sisters Lou Hoffmann and Rachel Harwell worked with the Land Trust for Tennessee to protect their beloved family farm for generations to come. The sisters recognized the spike in development around their property and took action to protect the land for its special scenic, agricultural and natural attributes. The 273-acre farm is now protected under a conservation easement.
The family continues to live on and work the land while bolstering its conservation value. With help from the Natural Resource Conservation Service, they have planted streamside trees and vegetation and improved habitat for local pollinators. 
"We are so fortunate to work with landowners who see the life of the land beyond their own. This family cares deeply about their farm, and we are honored to help them protect it."
-Emily Parish, Vice President of Conservation at The Land Trust for Tennessee
Learn more about the Land Trust for Tennessee.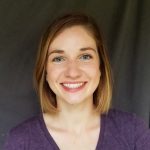 Alyson Morris is the Communications Specialist for CJB Network and writes on environmental career development. She is a graduate student at the University of Oregon and is pursuing her Master's in Strategic Communication.