This report examines how the Covid-19 pandemic has impacted conservation hiring in the United States since the start of the shutdown in March 2020.
Introduction
The field of conservation refers to the organizations and professionals working to protect, manage, and study the natural environment. It covers a range of professional areas including ecology, wildlife and fisheries, forestry, outdoor recreation, and environmental education.
To better understand the effect of the Covid-19 pandemic on conservation, we looked at data from the website Conservation Job Board which lists new job openings in the field. 
Specifically, we compared job posting volume in the 12-month periods before and after the start of the pandemic as an indicator of the effects of Covid-19 on hiring. We also conducted interviews with employers and reviewed news reports to provide additional context.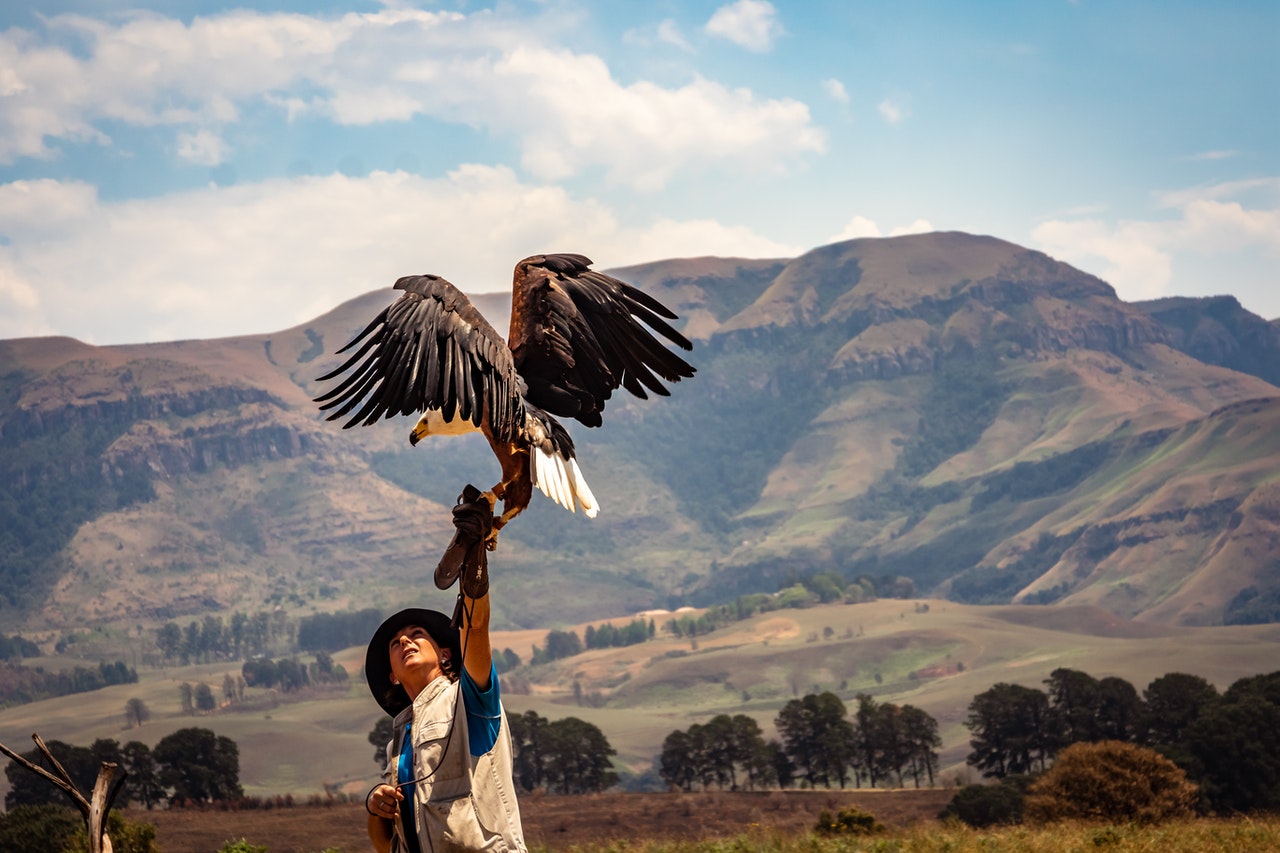 Findings
Conservation Hiring Down Sharply in 2020
New hiring in the field of conservation fell sharply in the spring of 2020 as Covid-19 surged across the country. New job postings dropped over 60% in April and May of 2020 compared to 2019.
The depressed state of conservation hiring continued through the end of 2020 with job posting volume down almost 50% from April 1 - December 31 compared to the same period in 2019. Postings for new seasonal jobs fell 59% faring worse than permanent positions, down 41%.
COVID Derailed Seasonal Programs and Projects
The field of conservation relies heavily on seasonal hiring to implement programs and projects. In 2019, seasonal positions made up nearly 60% of the posts on Conservation Job Board, mostly for outdoor-based, hands-on work.
The sharp drop in seasonal postings after the Covid-19 shutdown suggests that much of this planned work was canceled in 2020.
Media reports and our interviews show a wide range of programs canceled for various reasons.
Examples of canceled conservation work include:
Environmental summer camps, classes, and events canceled across the U.S. for public safety.
Some Conservation Hiring Persisted in 2020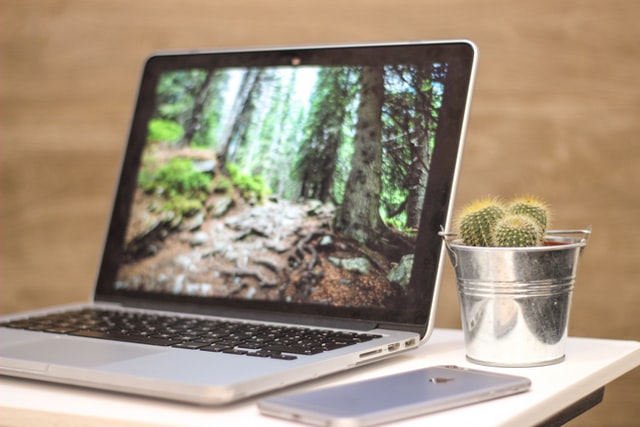 Despite the Covid-19 pandemic, conservation hiring persisted in 2020 - albeit at lower levels. 
Conservation jobs often take place outdoors in remote settings where workers can more easily socially distance and the risk of Covid-19 is lower compared to indoor spaces. 
Organizations also made adjustments to make work safer. 
For example, the Great Basin Institute adopted strict safety protocols that included requiring field crews to quarantine for 14 days before starting work. This enabled the organization to continue with many of its planned conservation projects in 2020.
Public facilities such as the Woodcock Nature Center adapted by changing their programming. The organization created take-home kits for parents and students and began offering virtual field trips.
Conservation Jobs Rebounding in 2021
Signs of a rebound in conservation employment in 2021 have emerged. According to job posting data, total new hiring activity in February surpassed pre-Covid-19 levels. 
Postings for new permanent jobs surged, up 32% over February 2020.
This over-performance suggests that the reduced posting from previous months was at least partially due to employers delaying planned permanent positions rather than canceling them outright. If true, then the opening of these paused positions could be driving elevated hiring levels for permanent jobs.
While a strongly encouraging sign, the rebound in permanent job postings in conservation has a long way to go to make up for the reduction over the prior 11 months.
Signs also point to improvements in seasonal work. For example, nature-based summer camps that canceled their 2020 seasons are now reporting that they will reopen. However, programs will still operate with fewer attendees than prior to the pandemic.
Postings for new seasonal jobs also rebounded from the lows of the summer months but were still down 13% compared to February 2020. 
This suggests that the planned conservation work for the spring and summer of 2021 has increased from the prior year but still has not returned fully to pre-Covid-19 levels.
Results Table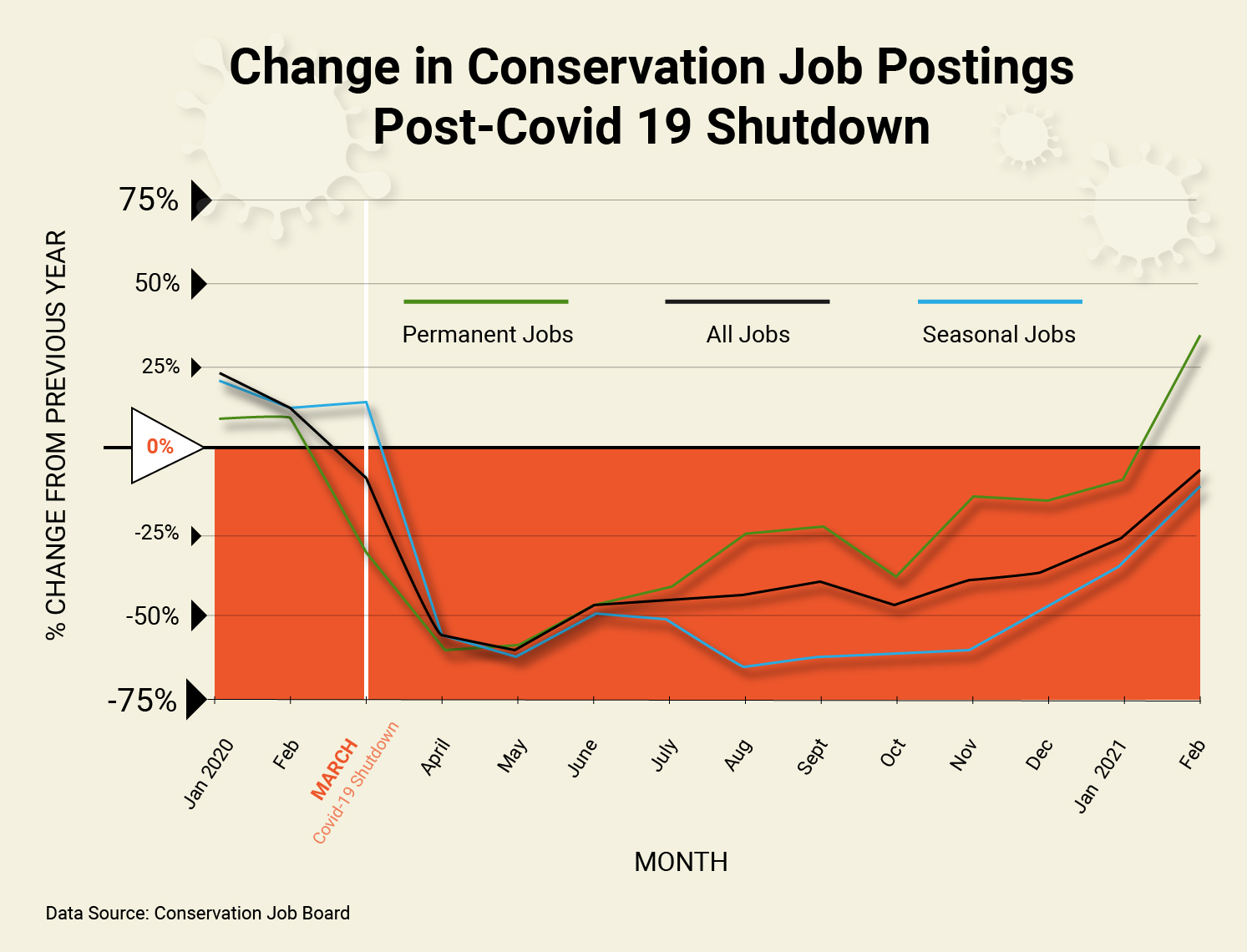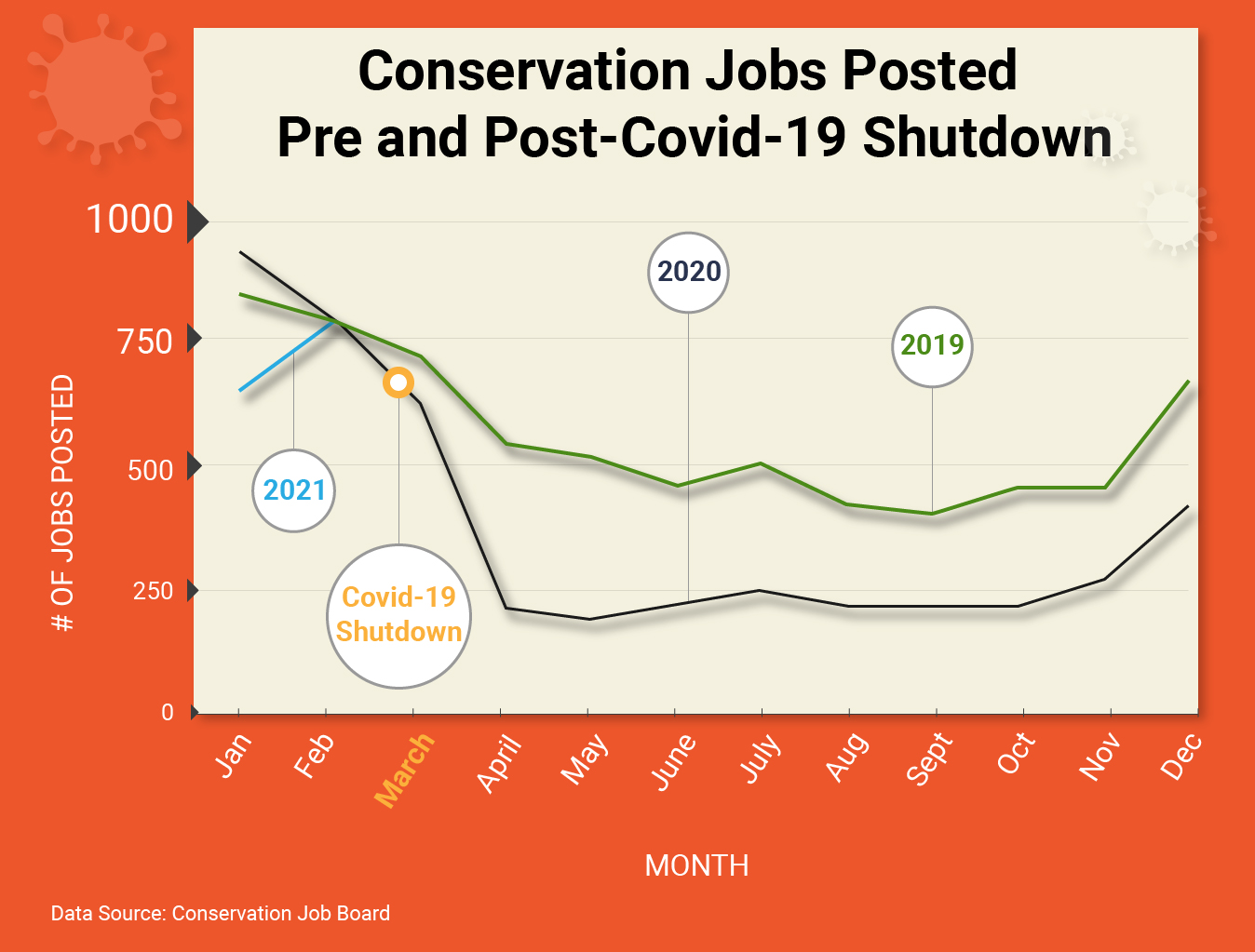 Methods
We compiled job posting data from the website Conservation Job Board. The 11-year old site listed approximately 11,000 free and paid postings by employers in 2019 and 2020 for job openings in conservation.  
We measured the volume of jobs posted to the website broken out by seasonal and permanent positions over a 24 month period dating from March 1, 2019, through February 28, 2021. 
Then we calculated the monthly percentage change in job posting volume compared to the same month of the previous year. This percentage gave us an indicator of the effects of Covid-19 on hiring levels.
To provide additional context to the job posting data, we reviewed media reports dating back to March 2020 related to the impact of Covid-19 on conservation programs in the United States. We also conducted interviews with staff at organizations involved with hiring.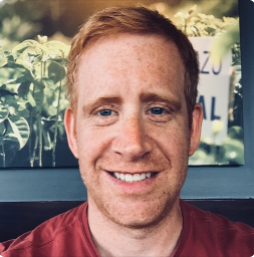 Rob Goldstein is the Managing Director of CJB Network and Conservation Job Board. He received his Master's in Human Dimensions of Natural Resources from Colorado State University and worked for years as a conservation professional.